Blogging Mistakes – 10 Blogging Tips for Beginners
Please note that this article may contain affiliate links. As an Amazon Associate, I earn on qualifying purchases at no additional cost to you. You can read more at the bottom of this page or read my full disclosure on my Affiliate Disclosure Page
As a blogger, sharing blogging tips for beginners to benefit from is paying it forward! Without those tips from other bloggers and the training I do consistently, my blog would not be where it is right now! Tackling the topic of blogging mistakes is something I decided to do because well…I made them myself!
Blogging comes with a LOT of mistakes, especially in the first year! I have made my share of them!! I spent the first year of blogging doing essentially everything wrong! I look back at some blog posts and think "who wrote this???"
While I say these are blogging tips for beginners, they can apply to veteran bloggers as well! So let's dive in and help you avoid making the same mistakes I made!
Starting My Own Blog
I started my blog back in November of 2106 and blogged for about six months. I did everything wrong!
My writing was "ok" but I had no idea how to format posts, how to make them SEO friendly, and definitely had no idea how to promote my posts so that people knew where to find me! I was clearly making ALL the mistakes bloggers could possibly make in the early phases!
After taking a year off from blogging due to relocating, I decided to come back and do things right!!
I didn't! In fact, I spent that first year doing it all wrong again! While I didn't make the same mistakes as before, I definitely made a whole bunch of new ones!
I did SEO wrong because the information I got was outdated, I did Pinterest wrong because I thought I knew how to design the FABULOUS pins that were just…well, not fabulous! I just didn't know where to go to find the best training and the best information.
I immediately began taking courses (lots of them) and re-read books I read earlier on! I listened to every experienced, successful blogger willing to offer blogging tips!
And I can tell you, I got more pageviews in my first full month after that point than I did at any point in time during the first six months previously!
But helping new bloggers is more than just telling them what they should be doing or what DID work for us! It is also about sharing the mistakes we as bloggers make along the way so hopefully, they can avoid them!
So, in no particular order, I am going to share with you some of the mistakes I made in promoting my blog that kept me from getting more traffic.
I am going to share with you some of the mistakes I made in promoting my blog!
Click To Tweet
Blogging Tips for Beginners – Top 10 Blogging Mistakes People Make
Blogging Mistakes – #1: Not Learning SEO PROPERLY
Any blogging tips for beginners and any discussion on blogging mistakes should include SEO because this is one area many bloggers neglect!
SEO stands for Search Engine Optimization. The short description is it optimizes your pages and post to better rank on search engines, such as Google.
If you have poor SEO (or non-existent SEO) your site will not be found in search results if someone is searching for a particular word or phrase.
Another mistake regarding SEO is not learning the right information! There are a LOT of courses on SEO out there and some are much better than others. Be cautious about which courses you spend money on (and some of them are a LOT of money!). Make sure the person teaching the courses is also a student themselves since SEO and Google are always evolving.
Testimonials and reviews are great when looking at a course, but keep in mind that what one blogger thought was a great course may not be for YOU! They may have thought it was fabulous because they knew nothing about SEO going into it so, of course, everything was a great learning! But YOU need to evaluate it for the level you are at.
So look at a course holistically and don't just go off of someone else's opinion of it. While it can be helpful when combined with other information, it is not what you should base your choice on.
I wasted a lot of time my first year of blogging on SEO information that was outdated or just wrong and my blog is still rebounding from that (mostly because I do SEO and site builds for other bloggers so I don't get much time to work on my own!).
So choose wisely! Talk to people who have taken not only that course but other courses as well as see how it measures up.
I haver seen a lot of people wasting a lot of money to get incorrect or incomplete information. Anyone can toss an SEO course out there. We wanted to be able to help bloggers get the information they needed, keep it updated and not charge a fortune to do it.
Blogging Mistakes – #2: Not Learning How to Use Pinterest for Business
While SEO makes up the lion's share of my traffic, Pinterest does account for approximately 19% of it. That's quite a bit of traffic!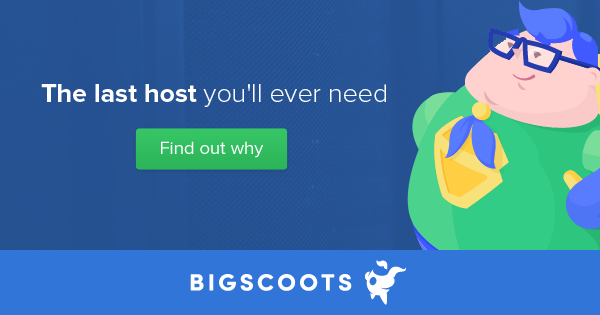 I do get quite a bit from social media sources as well, but Pinterest is by far the #1 source outside of organic traffic.
Pinterest is not social media, it is a search engine and it operates on much of the same SEO practices as Google.
If you are not actively promoting your posts on Pinterest, you are missing out on a lot of traffic!!
Your blog is your business! Your Pinterest account should not be a personal account. If it is, you are not taking advantage of all it has to offer. I suggest a business account AND using Rich Pins. Here is how you can create Rich Pins on Pinterest (Note: Pinterest has been making a LOT of changes lately so this info may not be up to date. They may only require you validate your site. Please see current Pinterest policies at the time you are reading this as they are subject to change).
Blogging Mistakes – #3: Not Using Vertical Pins or Text on Your Pins
Ok maybe you already have your account set up and you are using Pinterest but you are not getting traffic and people aren't re-pinning your content.
One mistake I made was not using Pinterest optimized or vertical pins!
Now, I will RARELY re-pin something that is not vertical. The only way I will is if it is absolutely something I need, so I save it so that I have the link. And many times if that is the case I will save it to a private board.
If I am sharing another blogger's content, I will not do it if it is not vertical, because most group boards have rules against it. Make your pins vertical if you want them to be shared! Canva has some great templates to create Pinterest ready images!
The second issue is pinning a pin with a nice Bible verse on it or a pretty image. While some people may love these and may save them to a board, they will not know it leads to a blog post so they will not click on your link.
You want traffic to your blog! So let them know that it is a blog post by putting a title on it and a good, keyword description in the description text. Do NOT USE the alt-text function for your description (see more on this below!).
Blogging Mistakes – #4: Not Updating Older Content
Google loves fresh content and updated posts. Information can change over time and if a post is a couple of years old, Google can see that as outdated information.
Updating older posts to improve on SEO and to update information in the content can really help with your organic traffic. Don't let content grow stale or you will slowly see it (and sometimes not so slowly see it) dip in the rankings as Google replaces it with fresher content.
This means republishing older posts so that they have an up to date published date and also updating images, keywords, and so on.
Don't just leave your posts stagnant on your site and hit publish and done! This is especially true of well performing keywords! Just because you have a post that ranks on page one today doesn't mean it will stay there so keep fresh content on your site!
You should be using Google Analytics and Search Console to identify other keywords Google may be ranking you for and make sure to add those to your post as well, as long as it can fit organically in it.
NEVER keyword stuff a post. Google is pretty smart! It knows semantics, it can easily determine the subject matter of a post without having to squeeze a keyword phrase in there a certain number of times. If you write good quality content that answers a user's question or solves a problem, Google will know what it is about!
Your post will not outperform other sites if you are just stuffing it with keywords.
Ok, this one is now my biggest pet peeve and one of the blogging mistakes I see so often!
I want to share someone's blog post. I read their post and I start looking for a way to share…and nothing! There are no pinnable images, there are no Facebook share buttons, there are no Click to Tweet links….nothing!
I was there myself!
You want people to share your content!
Bloggers have very little time and often read quite a few posts during their day. They don't have the added time it takes to hunt down a way to share on each post!
Utilize the Better Click to Tweet plugin if you use Word Press.
It is a great way to get people to tweet portions of your post!
IMPORTANT – It does not matter if YOU use these social media apps or not! Your readers may! You do not have to have a Twitter account for someone else to share your post on Twitter, so give them a way to do that!
I recommend Grow by Mediavine to place social media buttons on your post. You do not have to be a Mediavine Publisher to use the plugin.
Be sure to not just use buttons for the social sites you are on. Again, consider the ones the person sharing might be on!
Place a vertical pinnable image in your post somewhere and use a plugin like Grow so people can just hover over it and pin the image!
People WANT to help share your content! Just don't make it difficult for them to do!
Bloggers! People WANT to help share your content! Just don't make it difficult for them to do!
Click To Tweet
Blogging Mistakes – #6: Not Entering Pin Descriptions
Whether you use a pin in your blog post or whether you are adding pins directly in Pinterest, a description is so important. Remember, Pinterest is a search engine and like Google, Pinterest needs to know what you're about!
Place a brief keyword rich description in there along with some hashtags and you are good to go! Tasty Pins is a great way to do this, as is Grow by Mediavine Pro! One of the best blogging tips for beginners, and one thing that NEEDS to be mentioned is using the Alt Text field to enter your pin description! It is not meant for that purpose!
The Alt Text field is actually meant to describe the image to visually impaired people! This keeps your site ADA compliant.
If you load this down with a Pinterest description and a bunch of hashtags, it will not only not make sense to them but it will likely annoy them and does not serve the purpose of that field, which is to describe the image.
Aside from making your site ADA compliant, that field also shows up if for some reason your image fails to load properly. So make sure it is used to accurately describe that images and that should involve any text on the pin as well, like the title.
You need to enter a Pinterest description in the proper place. You can do this with Tasty Pins or enter the code into the image source directly. You can do this by adding:
data-pin-description="Your Pinterest description here" within the img src code.
If you use Rich Pins it will give a snippet from your post from your site but you still want to add a description as well!
Blogging Mistakes – #7: Identity Crisis
All these tips about keywords and SEO and Pinterest really don't amount to much if you haven't defined who you are writing for and what you are writing about!
Now I am not talking about hyper-focusing on your "avatar", that is a big time-waster in my opinion and keeps you in that "analysis paralysis" stance where you spend time crafting all this stuff like avatars and taglines that really don't matter much when it comes to launching a site.
Done is better than perfect and perfect is the enemy of done! If you spend too much time thinking about those things, that is content not being written! You can come up with the perfect tagline later!
Good quality content will beat a tagline hands down!
Everyone who searches on Google or Pinterest is looking to find the answer to a question or a solution to a problem! The way you get traffic to your site is being that answer!
This is what is called matching user intent. Your content is the answer to what they are searching for!
So how do you know how to be that answer if you haven't determined your audience and who you want to reach?
You need to first define what your content is about. Yes, you CAN have multiple niches successfully with SEO but you do that by creating silos.
Silos break your content down into categories on your site so that your audience can find what they are looking for. The main page of my site contains silos. You may have even found this post by clicking on one of them!
Once you determine your niche(s), you need to define who you are writing for. What does your tribe look like?
Who is the audience who is seeking out those answers? Define them as best you can but, as I said, do NOT spend an inordinate amount of time on this. While you need to have a good idea of who will be reading your content, you should not make this an exercise that takes days!
Know your niche! What does your audience seem to gravitate toward on your site? Look at your most popular posts and that will give you a great place to start.
You cannot be everything to everyone! I really despise the term "Lifestyle Blog" for that reason! It is too broad! What lifestyle? For whom?
Blogging Mistakes – #8: Not Utilizing Tailwind
One pin and you're done does not work for driving traffic to your blog. You need to keep your pins cycling on Pinterest and the best way to do that is automate it.
Tailwind is the program I use to automate and schedule my pins! It keeps my content pinning to relevant boards (This is key…not just ANY boards but your most relevant ones! That may be only 2 boards and if so, stop there!) and allows me to schedule out my fresh content so I don't have to worry about what to pin and when!
You cannot spend your entire day manually re-pinning your older content (and newer). You want multiple pins for one blog post!
Pinterest loves fresh, new content! If you had to manually do this for all your posts you would never have time to write new ones!
So automate it to post to your relevant boards on a regular basis and you can set it and forget it!
If you want to learn how to do that there is some great training on it!
Tailwind also recently rolled out their Tailwind Create feature which allows you to add images and then it will give you TONS of pins that you can schedule right from their site! It makes creating fresh content SO easy!
And be sure to grab some FREE Pinterest Templates below as my gift to you!
If you sign up for Tailwind you can get your first 100 pins for free!
I recently suffered a stroke that had me in the hospital for a week and then at home recovering.
Thanks to Tailwind, my pins kept on getting pinned in Pinterest even when I could not do a thing. It kept my traffic coming and had my Pinterest account basically on auto-pilot. My traffic barely felt a thing thanks to Tailwind.
Blogging Mistakes – #9: Not Using Tailwind Tribes
If you are already using Tailwind but are not using Tribes you are missing out on traffic.
Tailwind Tribes (now called Communities) are communities of a specific niche that function sort of like group boards have and re-pin each other's content. There are also great chat functions within a tribe where you can ask questions, etc.
A good tribe can really boost your traffic.
The difference between this and a group board is the ease with which a Tribe owner can monitor rules compliance. In group boards it is difficult to determine if someone is pinning and running and not sharing other pins.
In Tribes, you can easily see how many someone has pinned and how many they have shared and see if they are keeping with the 1:1 or 1:2 rules (depending on the Tribe) and this ensures your pins get shared more.
Now keep in mind, you have to have QUALITY pins to have them get shared. Go back to what I said about good pins, make sure you have titles, descriptions and good images and you will see activity from Tribes.
You need to choose your Tribes wisely! You can see how many members are in the Tribes, what the engagement is like and sometimes even preview the Tribe before you join!
Blogging Mistakes – #10: Not Building an Email List
Bloggers tend to be hesitant about building email lists. They feel they are somehow "bugging" people by emailing them or just don't know what to say!
But these people who join your list are your tribe! They WANT what you have to offer, whether it is a product or just to hear from you!
One mistake I made was not seeing the value in building a list early on. Your readers want to connect with you! So don't wait to do that!
One Last Thing!
Read everything you can!!
One book for Christian bloggers that I highly recommend is By His Grace We Blog by Carmen Brown of Married By His Grace.
This book gives you the benefit of Carmen's experience as a blogger and will help you avoid the many pitfalls I fell into!! I wish I had read this book earlier on in my blogging journey!!
You can read more about Carmen and her book HERE on the guest post she did for my blog!
I cannot recommend it enough!