You've decided to become a Christian blogger, or a blogger of any niche! You created this great site where you share your passion for writing with the world. You decided what you want to write about and how you want your site to look but many times marketing your blog is the last thing we think about!
This page/post may contain affiliate links. As an Amazon Associate, as well as an affiliate of other programs, this means if you purchase something using these links, I will receive a commission on qualifying purchases at no cost to you! For more detailed information, please visit our Affiliate Disclaimer page
Marketing Your Blog – Where's My Readers?
Whether you are a faith blogger, a fashion or beauty blogger, a parenting blogger, travel…whatever your niche is, the common denominator is we all want our blogs to get noticed!
I mean, what is a blog without readers, right? But many times we start our blogs and wait for readers to come to us! And we wait…and wait.
You see, readers are not going to find your blog by osmosis. You cannot hit publish and then expect the masses to flood in. They need to know it's out there!
How do they know? By marketing your blog using Pinterest, Social Media, and especially by SEO.
Marketing Your Blog – What is SEO?
Most people have heard of Pinterest and Social Media but may ask "what is SEO?"
SEO stands for Search Engine Optimization. Essentially it makes up all the things that gets your site ranking on Google searches.
You see, Google may find your site in spite of itself but it likely won't rank in the first few pages, where you really want it to be. People rarely look through the higher pages of Google and will stick to pages 1-3.
So how do you get yourself on page 1? SEO!
You need to optimize your site and your posts so that the Google bots can easily determine what your blog is about and what your individual posts are about.
Why Do I Need SEO?
Think of Google like a big filing cabinet and your site as a file folder and your blog posts like individual files.
Google needs to know where in this "filing cabinet" your blog needs to go. What is it about? What's your specialty? What is your cornerstone content?
Then once it figures that out through your site's overall SEO, it will then take every blog post you write and figure out what folder that needs to be filed in. It does that based on keywords in your post, your categories and your tags. Without this information, Google may not know what to do with your site in its search engine!
If your post contains keywords formatted the right way, Google (and any other search engine) will know where to place your post.
If you use keywords people are actually searching for, then people will easily find your page when they search on Google, Bing, Pinterest or any other search.
SEO for Christian Bloggers
So how do you go about marketing your blog by incorporating SEO to optimize your blog and your posts?
Well, it would take me FOREVER to write it all in a blog post. Fortunately I don't have to.
There is an amazing course for bloggers, specifically targeted at Faith Bloggers, called SEO for Christian Bloggers.
This course is taught by LeeAnn Fox of Kingdom Bloggers and I can't say enough about her or her courses!
This course goes through everything you need to get your site noticed by and ranking on Google and you don't have to pay through the nose to take it!
What the SEO for Christian Bloggers Course Contains
In this course you will learn:
Backend SEO
How to plan your content for SEO
How to research keywords for SEO
The best way to format your post to make it easily crawled by Google and other search sites
How to do SEO for Pinterest (remember, Pinterest IS a search engine)
And more!
SEO for Christian Bloggers is the BEST course I have come across that is specifically geared toward Christian Bloggers but can really be used by bloggers of any niche! SEO is SEO!
And the best part about this course? It is not hundreds of dollars! You get TONS of helpful lessons, access to other resources AND support and it is a fraction of the cost of other courses.
If I ever recommend a course to people, this is the one to take because it can dramatically change how you are marketing your blog.
Because of the courses I have taken from LeeAnn, my blog's pageviews increased exponentially within the first couple of months of blogging!
Marketing Your Blog – Don't Forget Pinterest!
As I mentioned, people tend to look at Pinterest as a social media site. But it is truly a search engine.
People find pins on Pinterest by searching for things they are interested in!
For instance, if I am looking for a recipe for baking homemade bread, I am not going to sit and browse my feed, waiting for those pins to appear. I am going to do a search for baking homemade bread! And it is through SEO that Pinterest knows which pins those might be!
So marketing your blog with SEO is important not only for your blog and your posts, but also the pins you create for them!
This course will also cover how to do SEO for your pins so that your site can gain the most exposure.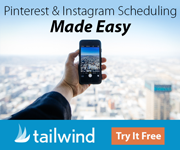 SEO – It's Not So Bad
I know many people tend to want to hide their head in the sand when it comes to SEO because it seems SO daunting.
Marketing your blog can feel like a lot of work! After all, you just want to write! You don't want to do all this keyword stuff!
But your writing is going to be such an encouragement to so many people and you want them to find it!
This is especially important if you plan on monetizing your site! The only way you will be able to earn money for your ministry or your business is by people knowing you're there!
"If you build it they will come" may be a great line for a movie! But, in the blogging industry, it just doesn't work!
At the end of the day, SEO is REALLY not that bad. I promise!
Once you know what needs to be done and how to do it, you will find it almost becomes second nature and you'll plan your SEO as you write!
As Christian bloggers we tend to write from our hearts and share our stories so some people worry that writing for SEO will squash that creative process. But believe me, it doesn't. Once you understand it, it can almost become second nature to plan it into your posts.
Then you will find that through marketing your blog with SEO that what you want to share with people will more easily reach the ones who need to hear your message or find your products!
Some other posts like "Marketing Your Blog" you might enjoy:
BLOGGER ESSENTIALS – THE BEST BLOGGING TOOL EVER!
BLOGGING FOR JESUS – STEPS YOU CAN TAKE TODAY TO IMPROVE YOUR TRAFFIC
CHRISTIAN BLOGGERS WANTED – 3 BENEFITS OF STARTING A BLOG!
10 MISTAKES BLOGGERS MAKE – BLOGGING TIPS FOR BEGINNERS
CREATING PRODUCTS AS A BLOGGER – GUEST POST BY CARMEN BROWN
BLOGGING FOR BEGINNERS – INCREASE BLOG TRAFFIC WITH THESE 3 SKILLS
THE NEW CHRISTIAN BLOGGER – FEELING LIKE A LITTLE FISH IN A BIG POND
DEFINING YOUR MINISTRY AUDIENCE
Shop the Post