This page/post may contain affiliate links.  As an Amazon Associate, as well as an affiliate of other programs, this means if you purchase something using these links, I will receive a commission on qualifying purchases at no cost to you! For more detailed information, please visit our Affiliate Disclaimer page
There are so many myths about SEO out there, and it is already a topic that has many of us bloggers feeling lost! Christian bloggers have such an amazing opportunity to minister to others on a global scale. Instead of only being able to share Jesus with others as meet them in person, the Internet has made it possible to literally minister to others across the planet – without leaving home!
Unfortunately, reaching the lost isn't as simple as just writing a post, publishing it, and waiting for the rush of people reading it! In order for your Christ-filled content to actually reach those who need it most, you must understand how to optimize your content for search engines.
Don't worry! It isn't as difficult as you might think!
This page/post may contain affiliate links. As an Amazon Associate, as well as an affiliate of other programs, this means if you purchase something using these links, I will receive a commission on qualifying purchases at no cost to you! For more detailed information, please visit our Affiliate Disclaimer page
In this post, LeeAnn Fox of Kingdom Bloggers explains the myths around SEO as it pertains to you, the Christian blogger! Please be sure to visit LeeAnn at Kingdom Bloggers and check out her other great blogging topics as well as faith-based posts!
SEO for Christian Bloggers
SEO is short for Search Engine Optimization – which is a fancy term that basically means laying out your content in a way that search engines can easily figure it out and show it in results.
Most Christian bloggers will simply come up with a general term that sums up what the post is about and use that in the Yoast section for the keyphrase. This, however, is NOT going to help you get your content showing up on Page One results.
In order to show up in search results, you have to find a keyphrase that people are actually searching for (what they are typing into that Google search box). The more specific your keyphrase is, the better chance you have of ranking that post.
Common Myths About SEO
There are so many myths and misunderstandings about how SEO works and how to implement it. Some of these are simply misunderstandings because most people don't understand all the technical terms associated with blogging and SEO. As a result, they don't fully grasp how everything works together.
Myth #1: It takes at least a year before a post will show up in search results.
Absolutely not true! Kingdom Bloggers went live last year on December 3rd. Less than a month later, the very first published post was ranking on Page One!
This happened because SEO was implemented on the backend, before any posts were published, followed by following sound SEO strategies for the posts. You must have an SEO strategy in place – a plan based around specific SEO topics.
Now, every niche is different and some content will rank much quicker than others. But by laying the right SEO foundation for your site, you will start seeing those results much sooner than you think!
Myth #2: I need to have an expensive SEO keyword search tool to get the best keywords.
Absolutely false! While you may see a variety of paid tools for keyword research, you can get the same results with a free tool such as Keywords Everywhere. This is the only search tool that I use for Kingdom Bloggers and the majority of posts are currently ranking in the top 3 pages (most on Page One). Don't spend money on paid search tools or services!
Myth #3: Getting the green light on Yoast means my SEO is good.
Yes, but also nope! It is important that you understand that the Yoast plugin is only a tool for helping to optimize your content. It is only a basic guide for where to add those keywords. You can still get the green light even if put in a keyword that no one is searching for. It also only serves as a guide. You can read more about the Yoast plugin to see what it does and what it does not do.
Myth #4: I only need to use my keyword a couple of times in the post.
False! While there isn't a set number of times to use it, there are several key places that the keyword phrase needs to be used. In addition to the main keyword, you also need to include several related keywords to the post.
Myth #5: I need to pay for ads in order to really see a boost in traffic.
False! Unless you are running an e-commerce business, I highly advise against paying for any ads. By implementing sound SEO to your site, along with Pinterest SEO, you will see a much better return on your blog. Why pay for something that you can get for free?
Myths About SEO – Learning SEO as a Christian Blogger
There are a lot of courses out there that teach SEO fundamentals and strategies. Unfortunately, they all focus on one particular area and not the full spectrum of implementing SEO on your site. I took so many of these courses in my early blogging days and just got so frustrated. Frustrated that most of them used the technical terms instead of teaching in terms non-tech people would understand. Also, none of them really helped in learning how to get more faith-based content in search results.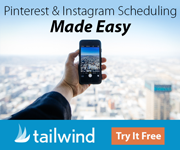 That is why I put all of my SEO knowledge together with "Jesus" knowledge and created a course specifically for Christian bloggers. SEO for Christian Bloggers dives into laying a solid foundation for Christian-content blogs, and research on the exact keywords people searching for faith content are using. (use code RUBIES at checkout and get $10 off!)
SEO – Exact Steps
I'll show you the exact steps I took to get a brand new blog ranking in search results and seeing over 50k month page views in less than 9 months. This is mostly organic traffic from Google and Pinterest and continues to grow each month.
If you are just blogging for fun or hobby, that is great. But if you are really serious about growing your Christian blog ministry, I highly encourage you to take this course. Not just because I wrote it but because it works. You can see the testimonies of past students on the course landing page.
We need more Jesus content flooding the Internet! Your content, your testimony – can truly impact someone's life and get them closer to knowing God!
Faith Bloggers – Don't forget to link up below! And don't forget to get your 10% discount off the SEO for Christian Bloggers Course from LeeAnn!
LeeAnn is a retired Navy veteran and single mom who has a passion for getting more Jesus on the Internet and Social Media. She created Kingdom Bloggers as a platform for teaching other Christian bloggers on how to start and grow a successful Christian blog ministry in order to get more Christ-filled content in Google results. You can follow her on Twitter, Instagram, Facebook, and Pinterest.
Some other posts like "5 Myths About SEO for Christian Bloggers" you might enjoy:
MARKETING YOUR BLOG – MISSING THIS ONE THING?
BLOGGER ESSENTIALS – THE BEST BLOGGING TOOL EVER!
MISTAKES BLOGGERS MAKE – 10 BLOGGING TIPS FOR BEGINNERS
CHRISTIAN BLOGGERS WANTED! – 3 BENEFITS OF STARTING A BLOG
CREATING PRODUCTS AS A CHRISTIAN BLOGGER – BY CARMEN BROWN
NOW IT'S TIME TO LINK UP!
WORTH BEYOND RUBIES' WEEKLY WEDNESDAY LINK-UP
PARTY RULES:
1.) FOLLOW YOUR HOST VIA THEIR BLOG AND/OR SOCIAL MEDIA CHANNELS (Not Mandatory but very much appreciated!)
2.) LEAVE 1-2 OF YOUR MOST RECENT CHRISTIAN LIVING POSTS ONLY. ANY DIY, CRAFTS, RECIPES, ETC. WILL BE DELETED. WE ALSO RESERVE THE RIGHT TO DELETE POSTS THAT DON'T ALIGN WITH THE THEME
3.) VISIT 1-2 OTHER LINKS AND LEAVE A MEANINGFUL COMMENT! PLEASE DON'T LINK AND RUN!
4.) ALL LINKS ARE RANDOMLY SORTED – FEEL FREE TO LINK AS EARLY OR AS LATE AS YOU'D LIKE. THE PLAYING FIELD IS EVEN!
5) JOIN US EACH WEEK FOR A NEW LINK UP!
Please grab our button and place on your site so others can join us!
YOUR HOST
Worth Beyond Rubies Blog | Facebook | Pinterest | Twitter | Instagram

You are invited to the Inlinkz link party!