Israel Pack Subscription Box – Unboxing and Review
Please note that this article may contain affiliate links. As an Amazon Associate, I earn on qualifying purchases at no additional cost to you. You can read more at the bottom of this page or read my full disclosure on my Affiliate Disclosure Page
I am so excited to share with you this amazing Israel Pack subscription box from Israel! This was an especially awesome treat given that it was Hanukkah themed!! So join me for this Israel Pack unboxing video and review of this treat from the Holy Land!
About Israel Pack – The Company
Israel Pack is a company based in Israel that wants to encourage positive conversations about Israel as well as educate at a time when the world is full of so much misinformation.
And what better way to learn about Israel than experience it? Not everyone can travel to the Holy Land, especially right now with a world-wide pandemic, so you can bring Israel right to your home instead!
About the Israel Pack Box
Their boxes are individually designed and full of handmade and organic products from artisans and farmers in the Eretz Israel (the Land of Israel).
Each Israel Pack box has a theme (like my Hanukkah box) with approximately 6-8 products.
They have three different subscription plans you can choose from:
A 6 Month Plan where you pay up front for a 6 month subscription
A Quarterly Plan where you pay quarterly
A Monthly Plan where you are billed each month
With each plan you also get access to their Members-Only Add-Ons Market!
I am so excited to share with you this amazing Israel Pack subscription box from Israel!
Click To Tweet
What is Inside?
Each Israel Pack box contains:
The items are the highest quality and each of mine came individually wrapped with a card that gave a wonderful teaser for what was inside. I can't say they all come that way as that may have been something special done for Hanukkah, but either way it will feel like a special day when you get your Israel Pack box!
I was also incredibly impressed with the booklet that came with my box giving details about each of the products, along with recipes for the food that came inside, as well as other goodies!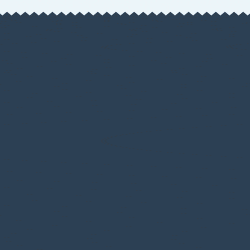 The Unboxing!
---
My Israel Pack Review
So I know I have already given you a good idea of how I felt about this box but I have to say I was so incredibly surprised.
The quality of the products were more than I would have ever expected from a subscription box. The Hanukkah menorah (which my husband quickly claimed as his own) was stunning. The video just doesn't do it justice and we loved using it for Hanukkah along with our others (we have one for each person in the home now that my husband and I aren't sharing one since he claimed this one!).
The candies were so amazingly delicious that it took everything I had to not eat them all in one sitting (I did pace myself for the entire holiday).
We loved playing with the dreidel and doing some fun Hanukkah Mad Libs my husband bought at the store. So First Light was a really fun night for us.
So I have to say that Israel Pack is the highest quality and definitely something I am going to be ordering more of!!
AND…I do have to say that the spice bag I showed in the video where I said it was "like" a Havdalah spice bag…it IS a Havdalah spice bag. It is one of the downsides of an unboxing video. You don't get a chance to really take much time on each item to explore them further.
Havdalah is Hebrew for 'separation' and it is celebrated by Jewish families and congregations at the close of Shabbat. We welcome Shabbat in like a Bride and we also see her off again (as sad as that may be for us) as we move from that sacred space back into the mundane of the week.
Havdalah involves a very special, braided candle with at least 2 wicks, a kiddush cup and wine (or grape juice) a spice box or bag containing what is called 'Besamim' and is many times cloves and cinnamon.
Special prayers and blessings are said and we say goodbye to the Sabbath for another week. For those of us who fully observe Shabbat, the time can be so incredibly peaceful and restful that we sometimes need Havdalah to usher us back into the reality of the week ahead. So it's like someone gently shaking you to wake you up from your restful sleep and having you move back into the world around you.
So I was very happy to get this spice bag since the one thing I needed to replace in my home for Havdalah was a spice bag!
My Israel Pack Recommendation
I do love that this box is sent monthly so that is a huge plus for me.
The quality of the products was amazing and better than what I had anticipated. I just don't think you can go wrong with Israel Pack if you are looking to connect with the Holy Land and the people of Israel, whether you are Jewish yourself or just want to show your support for Israel.
I think that the best way to learn about the Holy Land culture is to actually experience it with Israel Pack so give it a try!
Enter the coupon code SURPRISE at checkout to get an additional item in one of your subscription boxes (valued at $30.00) when you purchase a 3+ month subscription!