Being Broken – 7 Bible Verses for Dealing With Unresolved Feelings
Please note that this article may contain affiliate links. As an Amazon Associate, I earn on qualifying purchases at no additional cost to you. You can read more at the bottom of this page or read my full disclosure on my Affiliate Disclosure Page
Do you have a tendency to hold on to things from the past? It could be past hurts or the remnants of emotional abuse. Whether it comes from a close family member or someone we barely know, being broken by someone's words or actions can last a very long time…sometimes forever…when we hold on to unresolved feelings instead of giving it all to God.
Being Broken – A Broken Plate
I have these really nice, heavy dinner plates
. One afternoon I was unloading the dishwasher
and I tried to carry them, one too many at a time, over to the cabinet. As a result, I dropped one!
That plate had hit the hardwood floor HARD! As I said, it was a heavy plate. It smashed into pieces, but thankfully the pieces were large. I gathered them up and threw them in the trash and looked around to be sure I got all of them.
The pieces of that plate were so big that it looked like you could just glue those few together and it would be whole again. Not as pretty of course, but whole. I was just relieved it didn't smash into a thousand bits with dogs and kids in the house.
Well, I love to go barefoot, especially in the summer! I am just NOT a sock or shoe person in the house! Later on that day, as I was getting dinner ready, I felt this stabbing pain in my foot. I looked down and there was a small, very thin shard sticking out. It was small but oh, did it hurt!
I then knelt down on the floor and, on closer examination, saw these tiny, barely visible bits of that plate. I didn't even notice them before and the broom apparently didn't get them because they were too small and went right through the bristles. In fact, they were so small I had to get a wet rag in order to lift them off the floor.
It had appeared as though all the pieces I picked up earlier would have made the broken plate whole again, but they didn't exactly. These tiny, unnoticeable fragments remained and would have made the plate incomplete had I glued it back in place.
And as I stood there dealing with these tiny fragments of what was broken, God brought to mind the issues I had been struggling with that I thought I had dealt with. I was living life being broken too.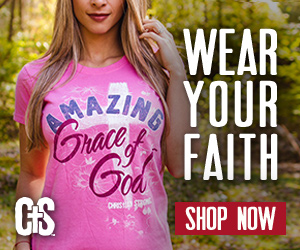 Being Broken Like That Plate
While picking up these tiny, barely visible pieces, God showed me that I too had been broken! My life had been spent being broken like that plate was.
There were things that happened in my life, things that people said that hurt me. I thought I had dealt with them all. I knew all about my being broken as a young adult and definitely as a teenager, but I thought it was dealt with!
I thought I had picked them all up, brought them all to the cross and turned them over to God. But He showed me there were some small fragments of the past I hadn't quite noticed yet.
Small pieces of my past, my hurt, my pain, that I hadn't collected and handed over to Him. Those little pieces, like the fragments of the broken plate, were barely noticeable but were hurting me and preventing my wholeness.
I thought that dealing with the bigger issues was enough, but God showed me that these smaller pieces of my past were just as painful as the bigger ones.
The biting remarks from a family member…..
"That girl is prettier than you"
"You're a failure. You always were a failure, you'll always be a failure"
Being Broken – Ending Toxic Relationships
The lies told and the false accusations made by someone close to me who, for some unknown reason, just wanted to cause pain. This same person who had caused me pain in the past with their words.
These were things I thought I had dealt with by just ending toxic relationships
, but I hadn't dealt with the hurt and sting of those remarks, those lies, those accusations.
I had forgiven
and had moved on, but I hadn't given over those painful words. I was living them every single day and was still allowing them to make me feel insecure and unworthy.
I had believed them for so long that I didn't recognize that in spite of ending the relationship, in spite of forgiving the person and releasing that to God, I hadn't let Him take the wounds the hurt had caused.
Fragments remained that were still being allowed to pierce me, like that barely visible sliver from that broken plate. Only these pierced my heart, not my foot.
Giving it All to God When You Feel Broken
When you feel broken, it is not enough to give God only the bigger problems and bigger issues. We need to give Him the tiny fragments as well, casting ALL our cares on Him. Not only the bigger aspect of our cares but each and every tiny piece.
We don't have to hide being broken but we often do, even without knowing it. We want to appear whole. And we MAY appear to be whole. The world may see us and think we have everything together! But we look inside ourselves and see that something is just missing. There are tiny pieces that we haven't picked up and lifted to the cross.
God is not just the God of our big problems. He cares about those tiny fragments as well.
How Can You Heal From Being Broken?
Bible Verses About Letting Go of Past Hurts
Matthew 5:44 ESV
But I say to you, Love your enemies and pray for those who persecute you...
1 Peter 5:6-7 ESV
Humble yourselves, therefore, under the mighty hand of God so that at the proper time he may exalt you, casting all your anxieties on him, because he cares for you.
Matthew 11:28-30 ESV
Come to me, all who labor and are heavy laden, and I will give you rest. Take my yoke upon you, and learn from me, for I am gentle and lowly in heart, and you will find rest for your souls. For my yoke is easy, and my burden is light.
Proverbs 19:11 ESV
Good sense makes one slow to anger, and it is his glory to overlook an offense
Luke 9:62 NIV
Jesus replied, "No one who puts a hand to the plow and looks back is fit for service in the kingdom of God."
Isaiah 58:6 NIV
Is not this the kind of fasting I have chosen:to loose the chains of injustice and untie the cords of the yoke, to set the oppressed free and break every yoke?
Psalm 34:18 NIV
The Lord is close to the brokenhearted and saves those who are crushed in spirit.
What broken pieces have you let go unnoticed? Is there anything you are leaving behind that needs to be picked up and carried to the cross? Are you still carrying the weight and feeling of being broken long after you thought you turned it over to God? Comment below and we would love to pray for you.
Faith bloggers, don't forget to link up below!
NOW IT'S TIME TO LINK UP!
WORTH BEYOND RUBIES' WEEKLY WEDNESDAY LINK-UP
PARTY RULES:
1.) FOLLOW YOUR HOST VIA THEIR BLOG AND/OR SOCIAL MEDIA CHANNELS (Not Mandatory but very much appreciated!)
2.) LEAVE 1-2 OF YOUR MOST RECENT CHRISTIAN LIVING POSTS ONLY. ANY DIY, CRAFTS, RECIPES, ETC. WILL BE DELETED. WE ALSO RESERVE THE RIGHT TO DELETE POSTS THAT DON'T ALIGN WITH THE THEME
3.) VISIT 1-2 OTHER LINKS AND LEAVE A MEANINGFUL COMMENT! PLEASE DON'T LINK AND RUN!
4.) ALL LINKS ARE RANDOMLY SORTED – FEEL FREE TO LINK AS EARLY OR AS LATE AS YOU'D LIKE. THE PLAYING FIELD IS EVEN!
5) JOIN US EACH WEEK FOR A NEW LINK UP!
Please grab our button and place on your site so others can join us!
(Just right click and choose 'save image')
YOUR HOST
Worth Beyond Rubies Blog | Facebook | Pinterest | Twitter | Instagram

You are invited to the Inlinkz link party!