This page/post may contain affiliate links.  As an Amazon Associate, as well as an affiliate of other programs, this means if you purchase something using these links, I will receive a commission on qualifying purchases at no cost to you! For more detailed information, please visit our Affiliate Disclaimer page
The Bible is ripe with examples of obedience to God when, according to scholars, there was often no real evidence for them that what they were hearing was God's voice at all! They were truly acts of faith.
As I write this, it is the Sabbath on November 9th, 2019. The weekly Parashat (or reading) is entitled Lech Lecha. I believe this week's Sabbath reading is an amazing example of Avram's (Abram) obeying the voice of God and how God honors that obedience.
Lech Lecha – Go!
לך לך
This is the Hebrew writing for Lech Lecha.
You can see that in the Hebrew they look exactly alike but they are two very different words.
Lech is 'go or move forward' and Lecha is 'of yourself or for yourself'. It literally translates to 'go for you' or go for your own benefit.
In Genesis 12:1–13, God tells Avram to take his family and all he owns and go! He tells him to leave the only land he ever knew, the land where his father lived and where he grew up, and go to a land God would show him.
The Lord had said to Abram, "Go from your country, your people and your father's household to the land I will show you. "I will make you into a great nation, and I will bless you; I will make your name great, and you will be a blessing. I will bless those who bless you, and whoever curses you I will curse; and all peoples on earth will be blessed through you. NIV
So this command, if you will, from God came with a promise. It came with a covenant promise.
God said take everything and everyone important to you and put your faith in Me. Go to a place I will show you and if you obey my voice, I will give you three things; land, children and blessing.
He told Avram He would give him a land He will show him, He would make his descendants so numerous he could not count them, and He would bless those who bless him (and his) and curse those who curse him.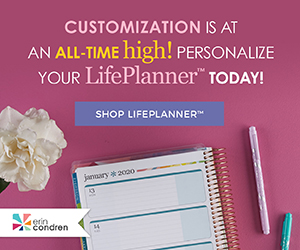 Obedience to God
The next verse, verse 4 says:
So Abram went, as the Lord had told him. NIV
Now, not only did Avram have to release all his faith that what he was hearing was actually God, but the Jewish philosopher and Torah scholar Maimonides (also known as the Ramban) believes this was the first in a series of tests of Avram's faith and that it was, in fact, one of ten tests.
We know one test was when God instructed Avraham (he had since been renamed by God)to take his son Issac up on Mount Moriah and sacrifice him to God and Avraham passed that test as well. So we can see a pattern of testing in Avraham's life.
Being Obedient to God – God's Character
So we see this testing of Avram's faith here because he had to put his faith in what he was hearing from God, move everyone close to him and leave his homeland and trust that this was from God and he did this by examining what he knew of God and His character.
Avram was a descendant of Shem, Noah's son. Noah was another person who trusted the voice of God and stepped out in faith and obedience to God without any evidence.
Noah's Obedience to God
Noah heard God speak to him and tell him that He would send a flood upon the earth so he was to build an ark and follow the specifications God gave him. He was then to take his family and pairs of animals into this ark, which God Himself would shut.
The Bible tells us in Genesis 6:22:
Noah did this; he did all that God commanded him. ESV
Not a sign of rain and no indication that Noah had ever audibly heard God's voice before this, although he may have given he did not seem at all surprised to hear God speak. Yet Noah, in his faith, did as God instructed him.
He trusted the voice of God and obeyed. And for this obedience, God established a covenant with Noah. God rewards obedience and faith with promise!
Our Own Obedience to God
Many times, we question whether a leading we have is from God.
God may be asking us to step out in faith and make a bold move. And we wonder if what we are hearing or the direction we are getting is really from God or if it is reliable! Are we hearing from ourselves and is it just our own will? Is it the enemy trying to distract us? Is he trying to steer us away from God's path for us by making us think a leading is God?
Is it a test of OUR faith? Sometimes we have to just lean on our understand of who God is and lean on our understanding of His character, to lean on our understanding of His direction.
How has God communicated with us in the past? Do we know His Word?
When we think that we are hearing from God, do we measure what we are hearing up against His Word?
Obedience to God – Know the Word
If anything that we are hearing or any leading we are getting is contrary to His Word, it is not from God.
God will never go against His character or His Word.
Numbers 23:19 says:
God is not human, that he should lie, not a human being, that he should change his mind. Does he speak and then not act? Does he promise and not fulfill? NIV
If you are hearing anything contrary to who know God to be, it is not God. God will never leave you feeling confused or in turmoil.
1 Corinthians 14:33
For God is not the author of confusion, but of peace, as in all churches of the saints. KJV
God is never going to give you a situation where He wants you to experience confusion. He gives us His Word so that we can know Him and His nature. If the leading you have goes against that, it is not of God.
This is why studying the Word and meditating on the Word and memorizing scripture is really valuable. God can recall those scriptures to you just when you really need them.
Obedience to God – Getting Confirmation
There have been times I have been struggling with a decision and looking for confirmation and I will be praying and all of a sudden a verse will pop in my head that gives me that confirmation I was looking for!
Now, to be clear, just because a verse pops in your head during prayer doesn't mean it is confirmation! The enemy knows scripture too! But when EVERYTHING else seems to point that way and that happens, it carries much more weight!
But if everything else points away from it, your gut just doesn't feel easy about it and then this verse pops in your head, you cannot ignore all those other signs and run with that one verse!
Sometimes when we want something really bad we will latch onto things that seem to confirm it for us. But again, measure everything up, not just one or two things.
Obeying the Voice of God Sometimes Comes With Mistakes
When we talk about following and obeying the voice of God, we have to learn and understand that we are sometimes going to make mistakes and that's ok!
We are not always going to get it right. I have made my fair share of mistakes in obeying the voice of God. There have been times in my life and in my ministry that I thought I was obeying the voice of God and it turned out to be my own leading. And I chose to see things in the vein of what I wanted rather than in obedience to God.
And in hindsight, I was able to look back and see that it was all me! I was able to see how I was ignoring CLEAR signals God was giving me and choosing to look only at the ones I wanted to see. I even had my pastor's wife show up randomly at my door one morning to see if I was ok because God had put it on her heart to pray for me at 3am!
God knew I was about to make a big error and He tried to redirect me but I wasn't paying attention. Obedience to God was something I had to learn over the years. It was not something I had a lot of experience with at that early stage of my walk.
God knows we will mess up and He gives us grace! There is no mistake He cannot redeem! He redeemed all my mistakes and He will do it for you!
So we need to be careful about inserting our own foot, so to speak, into our walk! We want God to light our path.
Psalm 119:105
Your word is a lamp to my feet and a light to my path. ESV
We need to let the Word illuminate that path and not try to shine our own little flashlight on it looking for detours.
But rest assured, you can never make a mistake that is too far gone for God.
Trust in His leading, in His Word and measure everything up against it and then, like Avram, step out in faith and into the blessings obedience to God brings!
Faith bloggers! Don't forget to link up below!
Some other posts like 'Faithful Obedience to God' you might enjoy:
WATCH YOUR MOUTH – HOW TO CRUMPLE YOUR SPEECH LIKE PAPER
JOB'S FAITH – MY REDEEMER LIVES
LET DOWN YOUR NETS & STEP OUT IN FAITH
NOT OF THIS WORLD – HAVING ONE FOOT IN THE KINGDOM & ONE IN THE WORLD
"Scripture quotations are from The ESV® Bible (The Holy Bible, English Standard Version®), copyright © 2001 by Crossway, a publishing ministry of Good News Publishers. Used by permission. All rights reserved."
Scriptures taken from the Holy Bible, New International Version®, NIV®. Copyright © 1973, 1978, 1984, 2011 by Biblica, Inc.™ Used by permission of Zondervan. All rights reserved worldwide. www.zondervan.com The "NIV" and "New International Version" are trademarks registered in the United States Patent and Trademark Office by Biblica, Inc.™
NOW IT'S TIME TO LINK UP!
WORTH BEYOND RUBIES' WEEKLY WEDNESDAY LINK-UP
PARTY RULES:
1.) FOLLOW YOUR HOST VIA THEIR BLOG AND/OR SOCIAL MEDIA CHANNELS (Not Mandatory but very much appreciated!)
2.) LEAVE 1-2 OF YOUR MOST RECENT CHRISTIAN LIVING POSTS ONLY. ANY DIY, CRAFTS, RECIPES, ETC. WILL BE DELETED. WE ALSO RESERVE THE RIGHT TO DELETE POSTS THAT DON'T ALIGN WITH THE THEME
3.) VISIT 1-2 OTHER LINKS AND LEAVE A MEANINGFUL COMMENT! PLEASE DON'T LINK AND RUN!
4.) ALL LINKS ARE RANDOMLY SORTED – FEEL FREE TO LINK AS EARLY OR AS LATE AS YOU'D LIKE. THE PLAYING FIELD IS EVEN!
5) JOIN US EACH WEEK FOR A NEW LINK UP!
Please grab our button and place on your site so others can join us!
YOUR HOST
Worth Beyond Rubies Blog | Facebook | Pinterest | Twitter



You are invited to the Inlinkz link party!