What Does the Bible Say About Feelings – Doubt and Wrestling With Faith
Please note that this article may contain affiliate links. As an Amazon Associate, I earn on qualifying purchases at no additional cost to you. You can read more at the bottom of this page or read my full disclosure on my Affiliate Disclosure Page
Do you ever experience doubt in your faith? Do feelings of guilt or shame take over? We all know that our feelings can be fickle and change from one moment to the next. This makes it hard to trust them when it comes to matters of faith. Our feelings are constantly changing, which means that we can never really rely on them. The Bible says a lot about feelings and emotions, and how they should not be trusted. In this blog post, we ask "What does the Bible say about feelings?" and examine just how much they can lead us astray.
I Don't FEEL Like It!
Have you ever had that thought? You know you have to read or study but you don't "feel" like it?
Your prayer time rolls around and you are staring down a sink full of dishes and a pile of laundry and you just don't "feel" like sitting and praying when you have all this work hanging over your head!
Maybe someone hurt you and God has been putting it on your heart to forgive them and you KNOW you should and you SAY you do, but you just don't FEEL forgiveness toward them.
I get it.
There are times I don't feel like praying. I am a Messianic Jew and I pray set prayers three times a day and sometimes I don't FEEL like it.
But it is when I don't feel like praying that I need to do it most.
When my own feelings begin to get in the way of what I know I should be doing to grow in my faith or to be obedient to the Lord, that means I need to do it all the more! That is the enemy trying to use the desires of the flesh, those things that I FEEL, to keep me from the Lord.
The Purpose of Emotions
I am not saying feelings are all bad.
We can have good feelings or negative feelings.
But whether good or negative, they are not to always be trusted. They are fickle! They can change on a dime!
We can feel different human emotions very strongly, including good ones, but it doesn't make it true!
How many of us just KNEW when we were younger that we loved someone only to realize, it wasn't love at all. It was infatuation.
It was emotional responses to how that person made us feel at any given time and as long as those feelings were positive, we felt that draw to them and maybe felt it was true love.
But then maybe something happened that wasn't in our best interest or we realized we weren't acting in a healthy way in the relationship and realized it wasn't love at all.
A good thing can be just as out of balanced as a negative thing.
Our emotions have a purpose. They can act as warnings – a fight or flight reaction.
They can warn us when we are stressed or can tell us when something is good and worthy of us giving it more time and attention. Joy can be a signal that we might be on the right path.
But they are signals and not consistent, concrete indicators.
I might feel joy in reading the Bible one day but the next day I might wake up and feel dread about it.
Does that mean the Bible fills me with dread?
No, but that is a signal to me that something is off and I shouldn't let it keep me from what I KNOW I NEED to do just because I may not feel joy in doing it that day.
What we NEED to do and what we FEEL like doing are two different things.
Imagine if I NEEDED to pick my child up from school but didn't feel like it so didn't do it. That's a problem!
I may not feel like getting in my car and driving to the school because I am tired and have other things to do but I do it anyway. Why? Because if I don't, they take my kid from me! Now she is a teenager so on some days….well, we won't go there…
It is a responsibility I have and we have responsibilities in Christian life as well.
As children of God, we have responsibilities to our Father!
These are good deeds, mitzvot, commandments! Faith without works is DEAD.
Following God is not just about falling out on the floor and having strong emotions, it's about action!
In fact, if you are basing your faith life on the "FEELS" then you need to take a good long look at the Word of God again and see what the righteousness of God entails because it is NOT the feels or the shakes or the falling down or anything else like that!
It is about obedience and the condition of your own heart and how you treat others and living for the Kingdom of God and not the world.
Jesus wept but it was one short sentence…He didn't stay there!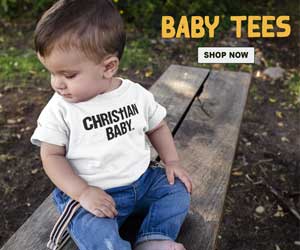 I Experience Doubt and Wrestling
You may say to me, "Well Diane, I get all that but the feelings I am struggling with are some doubt in my faith. I am questioning some things and I feel like a bad Christian because I was always taught not to question."
You have doubt? Good!
You have questions? Good!
Let me tell you something…
When I was a young child, I grew up in Manhattan. I grew up on the same street (and even in the same building) as my Jewish grandmother, my Jewish relatives and a whole lot of Chassidic Jews because Yeshiva University was right there.
BUT there was a Catholic Church and school at the end of our street.
My mother did not want me to go to public school so the only option was for me to go to the Catholic school where the other kids on my street went. Well, the requirement for me to go there was I had to attend Catholic Church. So my mother agreed.
But she agreed for ME!
She never went.
I went every Sunday with my friends (who incidentally went without their parents too – so looking back I think this was a common thing families were doing). I loved sitting in that church because it was so ornate. I used to go down there on Saturdays and watch the brides.
In Catholic school I did well. I was in advanced classes so I had "regular" teachers (meaning no nuns like my brother who had nuns who smacked his hands with rulers).
I only ran into problems when it was time for me to have to make one of the sacraments and attend catechism.
I asked WAY too many questions. I questioned EVERYTHING. I was a Jew after all – it's my nature. Ask 2 Jews, get 3 opinions!
Arguing is in my blood!
To paraphrase a woman I greatly admire, Amy-Jill Levine, we don't have a religious leader in Judaism (she was referring to something akin to the Pope) and if we did, we wouldn't listen to him anyway!
Ah, it's part of being Jewish!
I asked so many questions, they called my mother. I got in BIG trouble and had to be quiet in catechism after that.
So I did. I stopped asking questions because I feared my mother!
I would steal missals from the church and come home and set my dolls up on my bed and conduct mass with them but I would edit it according to what I thought it SHOULD be, using my mother's HUGE Bible as a reference.
I was basically running an underground synagogue for dolls. I was a renegade!
Ok maybe that's an exaggeration.
Later, we moved to Long Island and I WAS able to go to public school there and guess what? Since I didn't need to go to Catholic school, I didn't have to step foot in a Catholic Church again! Funny how that worked, isn't it?
My point in all of this is to say, I asked questions. I asked lots of questions!
I asked questions because it is how one learns.
To say one should not question God is not Biblical and I will tell you why in a moment!
It is OK to have doubts!
It is ok to wrestle with things. It is a VERY Jewish thing to do.
In fact it's our name! Israel means "one who wrestles with God".
Jacob wrestled with what I believe was a physical manifestation of the Lord and he said he would not stop until he got what he wanted and he did! And after that, he was given the name Israel!
Wrestling is part of faith, not an absence of it.
Arguing with God is also a very Jewish thing! So it is a God thing!
Rabbi Joshua Brumbach, one of my teachers, says:
"The ancestors wrestled and questioned out of their piety, not out of their disrespect or lack of faith in God."
What is Faith?
Rabbi Josh says that faith is knowing that when it is dark outside the sun is still shining. You just don't see it because it is shining someplace else.
Faith is knowing the wind is still blowing even if you don't feel it on your face or see the trees moving.
Faith is knowing God is still God even when you don't see your prayers being answered or don't see Him moving RIGHT NOW.
It doesn't mean He is not there. It doesn't mean He doesn't care. It just means you do not see what He is doing.
But faith is NOT with doubt. Doubt does not mean you have no faith.
Questioning does not mean you lack faith. It means you have questions! Simple enough, right?
The following verses will demonstrate that.
If you think questioning means you lack faith then I guess David lacked faith in Psalm 13
I guess Yeshua also lacked faith when he quoted Psalm 22 and on the cross and said
Questioning is not a lack of faith. Many of our great heroes of faith asked really difficult questions and had strong challenges.
Paul said in Romans 5:1-4
He said that we also boast IN suffering.
Rabbi Josh again says, "Look at people with real character and show me one who had an easy life."
This is true. Character is formed in difficulty. The testing of your faith cannot occur when you are hopping from cloud to cloud in life with nothing ever going wrong.
Faith in Protest
Lord Rabbi Jonathan Sacks wrote a book called "To Heal a Fractured World – The Ethics of Responsibility" and in this book he has a chapter called Faith as Protest.
He speaks about Abraham's protests, arguments if you will, with God about the destruction of Sodom and Gomorrah and, according to Sacks:
Now you may not be a Jewish child but you are a Christian who has faith in Yeshua, a Jewish Messiah who brings you into covenant with the God of Israel. So this applies to you too!
Most churches teach that arguing with God is sacrilege but nothing is further from the truth and in fact that is completely unbiblical!
David asks in Psalm 10:1
God was ready to strike down all the people of Israel for building the golden calf but Moses contended with Him.
Exodus 32:9-14
So What Does the Bible Say About Feelings?
So now we know feelings are fickle. We know their purpose and we know that when you feel in doubt it's ok to question or wrestle with God.
It's ok to ask Him questions!
It doesn't mean you don't trust God and it doesn't mean you don't love God.
If King David and Abraham, Jacob, Moses and even Yeshua wrestled with the Lord, questioned His decisions, then as we go through trials of various kinds why would it not be ok for us to also ask questions?
His everlasting love for us does not shy away from a good question, such as…
So what does the Bible say about feelings?
Jeremiah 17:9
Galatians 5:16-24
Philippians 4:6-7
2 Corinthians 10:4-5
John 14:27
Proverbs 29:11
Relying on Feelings is the Way of the Fool
Your feelings do not determine your faith.
Your feelings should not determine your actions.
Your feelings should not be an indicator of your obedience.
You may not feel forgiveness for someone right away, the emotion of anger may not fade immediately but if you continue to be obedient to God's word and set your heart and mind to forgive in spite of your feelings, if you practice forgiveness each day, eventually your "feelings" will line up.
You may not FEEL love for your neighbor who is quite unlovable. But if you continue to act in godly love toward them, eventually your feelings line up (and eventually they may even become more lovable in the process).
When we do the will of God despite how we feel, our own heart will align with it and the peace and joy of the Lord will overtake us.
Tree of Life (TLV) – Scripture taken from the Holy Scriptures, Tree of Life Version*. Copyright © 2014,2016 by the Tree of Life Bible Society. Used by permission of the Tree of Life Bible Society.
CJB – Taken from the Complete Jewish Bible by David H. Stern. Copyright © 1998. All rights reserved. Used by permission of Messianic Jewish Publishers, 6120 Day Long Lane, Clarksville, MD 21029. www.messianicjewish.net.